Get ready to listen to us eat pizza and talk martial arts on this edition of The Martial Arts Podcast.
This podcast features the Karate-Kung Fu Connection of Eddy Parker and Michael Brand. Sifu Eddy Parker and Couri Fu represent SOCA (School of Combative Arts) in Peoria, Ill., plus Sensei Michael Brand from Brand's Martial Arts in Fairbury, Illinois.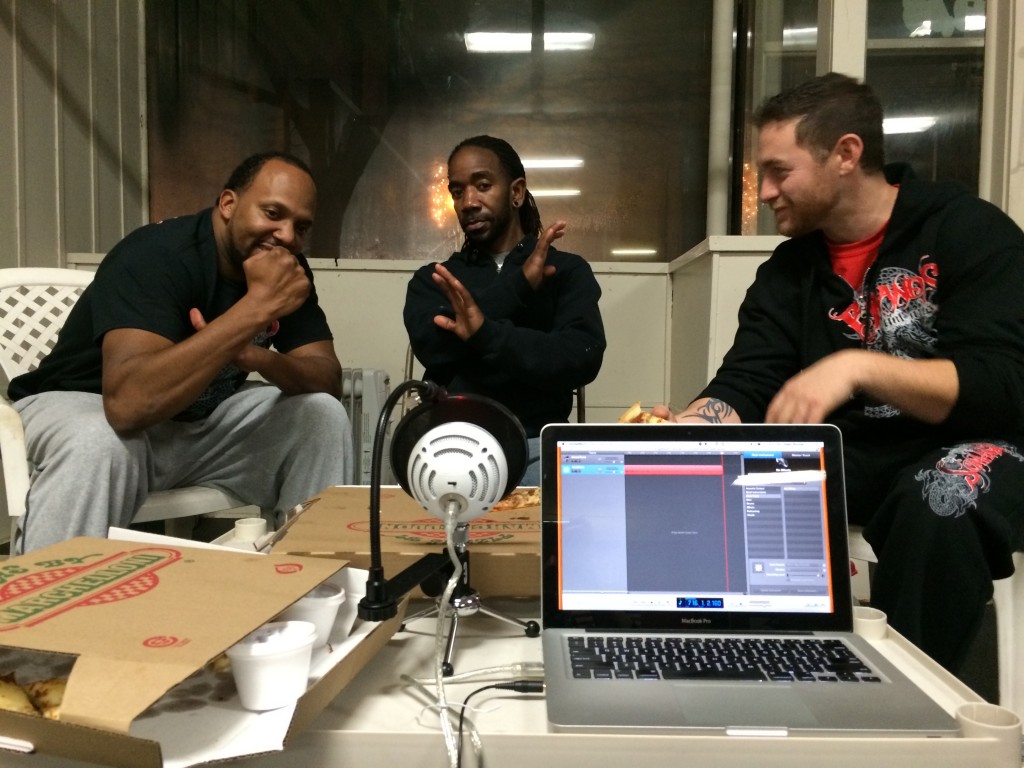 The episode runs just under 60 minutes.
Here are a few snippets from the show…
On open tournaments – "What they really mean," Brand says, "if it's a Japanese style, it's open to all Japanese styles… You'd think after all this time, it'd be a little more integrated than that."
On the connection between karate and kung fu – "Use what's useful and discard what's not," says Parker. "You're not going to use a crane technique against a guy trying to punch your face off.
On traditional katas and beautiful moves – "Practice and train deep, but fight narrow," Brand says. When you're fighting, the style doesn't matter – "It all looks the same," he says.
On using muscle vs. technique – "No power until point of contact," says Brand.
On Star Wars – We discuss the influence of martial arts in Star Wars.
Contact me if you want to sponsor The Martial Arts Podcast – maybe you want to promote your school or an upcoming seminar or tournament.
Be sure to rate, review and subscribe on iTunes, and subscribe to this blog for the latest updates.
Don't forget to like The Martial Arts Podcast on Facebook!
Let me know what you think in the comments below.