Before I get into this week's update, if you're in the area and you compete, I'd urge you to head to Galesburg for the 2015 GAMA Open Championship Tournament. I wrote a letter to the competitors after last year's tournament, and it holds true today. I'm excited to see the competition this year.
—–
Nĭ hăo!
This week kicked off the first of a six-week class on learning Chinese. I was mostly interested in learning it to complement my martial arts. When I was a senior in high school, I took an eight-week class on learning Japanese, and I still feel like it helps me understand some aspects of karate. I thought, "Why not try the same for my Chinese martial arts background?" I also learned a bit about myself looking through the Chinese zodiac information.
Onto this week in martial arts…
The thing they never told you about being a black belt is that nothing changes. I agree with Jesse here:
[Y]ou're still the Exact Same Dude. … You still have trouble with self-confidence, motivation or injuries.

Just like the day before – when you didn't have your black belt yet.
Jesse goes on to explain what he feels is the most important purpose of karate. I'll let you click through for that one. Can't give all his good stuff away.
Another major fight has been signed this week. If it was a decade ago. Bellator announced this week that Kimbo Slice would fight Ken Shamrock on June 20. I'm not particularly excited by this fight, especially after last week's Pacquiao vs. Mayweather announcement. If anything, I would have timed the release of this announcement better. You already have two guys whose prime is in question in the boxing match, and now this.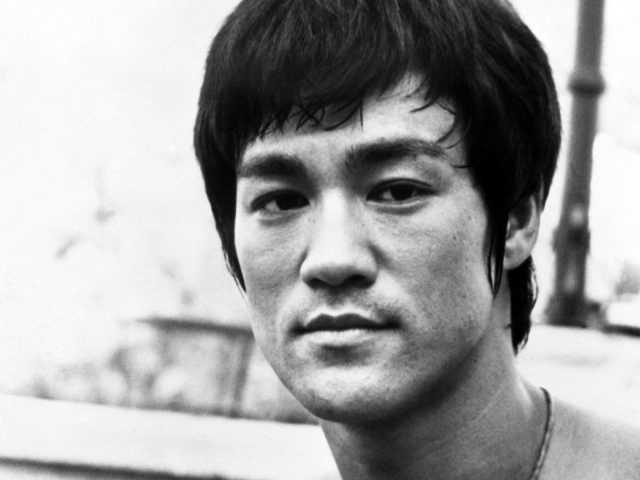 Here are 52 weird facts you didn't know about Bruce Lee. Thanks to my friend Jeff Tillett for posting that.
Taekwondo's kicks helped differentiate it from other arts of its day. Fightland's Sascha Matuszak has an informative article on the development of taekwondo stemming out of the art's early superstars who learned from Gichin Funakoshi. During the 1960s, Matuszak writes that taekwondo "was powerful and lethal in the hands of trained masters, and awe-inspiring when men like Nam Tae Hi jumped over men and broke boards with flying kicks in staged sessions."
Before I'm finished here, I have two plugs.
Tomorrow is a women's self-defense seminar in Morton, Ill., hosted by the best person to be presenting this type of course in central Illinois.
And in April, I'll be at the USA Martial Arts Hall of Fame teaching a yoga seminar.
Get updates straight to your inbox!
Like what you've read? Sign up for my blog updates, and I'll deliver them straight to your email. Then, share this link on social media!
[mc4wp_form]